2 Weeks Only, Hurry and save 371 Buckaroos!
$19 for a limited time, how can you beat that!
How fun can this be for you, your kids, or the whole family! Any way you look at it, this is a fun way to create for anyone and everyone.
SEE MORE AND PURCHASE HERE: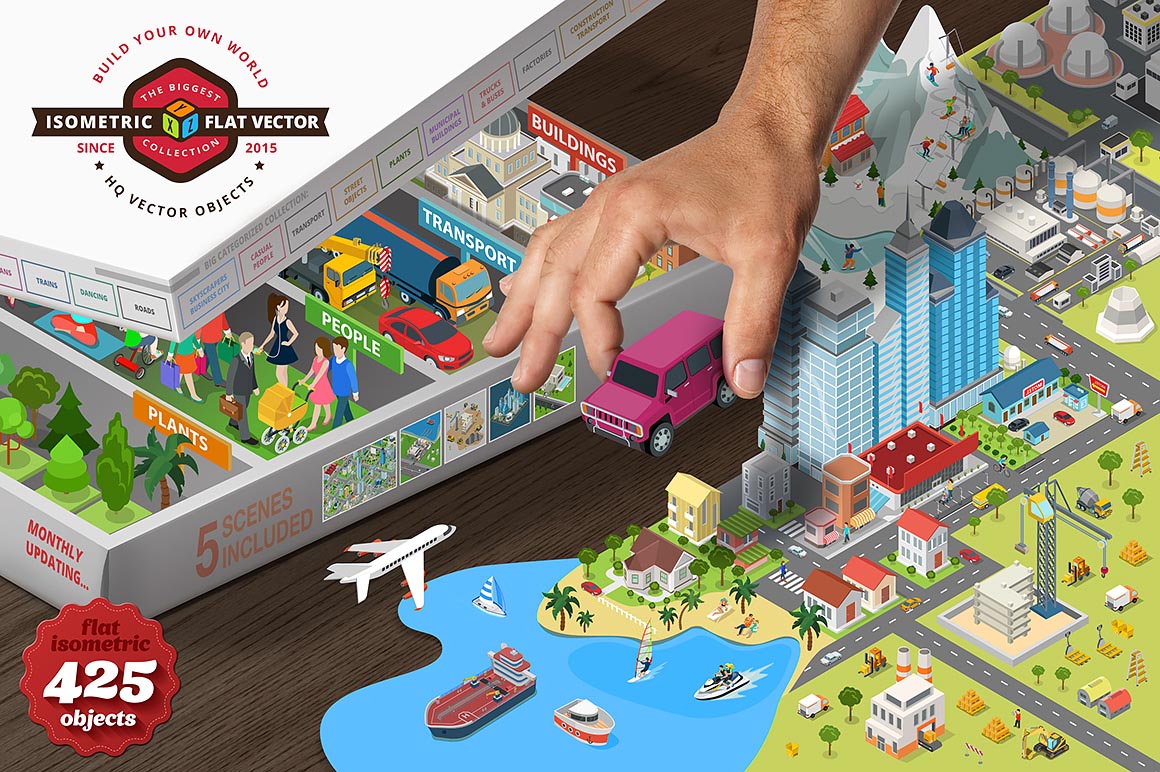 Build your own isometric scene, street block, city and even whole world.
Use this handy crafted bundle to rapidly design magazine article / blog post illustration, hero unit / banner image for website and professional looking infographics.
Highly detailed 425 objects in sets of architecture, people, transport, landscape and objects:
Buildings (municipal, public, business, private, apartment, industrial factories)
People (business, casual, dancing, riding and driving)
Transport (city cars, trucks, vans, buses, municipal, nautical, helicopter, plane, segway, road and building construction, railway trains)
Plants (trees, bushes, potted)
Street objects (lanterns, big boards, road signs, transport station)
Farm buildings
Sport arenas and stadiums
Mountains and hills
5 scenes included:
City / Urban
Factory / Industrial
Villa / Countryside
Construction place
District / Street block
VISIT TREASURED SCRAPS FOR OLD & NEW GIFTS. FLEA MARKET, AUCTION, GARAGE & YARD SALES, VINTAGE, ANTIQUE, ARTISAN, CRAFTS, & MORE!